Now, of all times, it's a good time for us to be able to talk about life and death and happiness and sadness. INTERROBANG‽ is very happy to welcome  lively up-and-coming poet Rachel Rankin to our virtual Death Café before her appearance at our show for Good Life, Good Death, Good Grief's Good Death Week.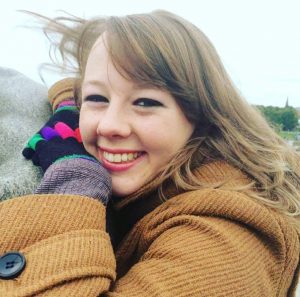 Rachel is a poet and writer from Coatbridge. She is based in Edinburgh, where she is following the poetry strand of the MSc in Creative Writing. Rachel has had both poetry and book reviews published in Gutter, Antiphon, The Nordic Riveter and the anthology It's Got A Heartbeat: A Collective of Spoken Word Poets on the Page. She was a recipient of a Dewar Arts Award in 2017 and was shortlisted for the 2017 Jane Martin Poetry Prize, organised annually by Girton College at the University of Cambridge. She loves Scandinavia and is fluent in Norwegian.
Phew! This should be worth reading…
‽:  Hi, Rachel. Let's start with an actual Death Café sample question – Where would you like to be when you die?

RR:  I'd like to be in bed. Mostly because the prospect of death terrifies me and I want to go quietly in my sleep, but also so that my headstone can be inscribed with "She died doing what she loved best".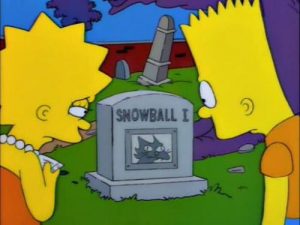 ‽:  Sounds like you're a perfect candidate to attend Good Death Week! Now, in 1907, a Massachussetts doctor called Duncan MacDougall claimed to measure the mass lost by a human when the soul departed the body as being 21 grams. Assuming Dr MacDougall was right, what are souls made of?
RR: Memories, feelings and breath.
‽:  That's how you do it. And why Ricky Interrobang is banned from doing any more poetry onstage. Now, let's get morbid. Or anthemic. Or gleeful. What song would you most like to play at your funeral?

RR: It depends if I am getting buried or cremated. If I were getting buried I'd want Going Underground by The Jam, playing, and if I were cremated…well, maybe Fire by Kasabian? I'd like my death to be accompanied by a sick sense of humour in all of my funeral plannings…
‽:  Interrobang's rooting for you to be buried, then. ? In Alan Spence's Way To Go, a young undertaker takes to making brightly painted coffins in unusual shapes (including, say, football boots) at the request of clients. What would make a good coffin for a good death?
RR: Similarly to the music, I'd like something slightly morbid yet slightly funny. Like a time capsule. Yes! I'd like to be buried in a time capsule and terrify future generations when they dig me up…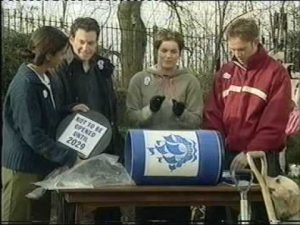 ‽:  Finally, without too many spoilers, what can you tell us about what you've got in store for INTERROBANG: Live And Let Die?
RR:  Anthropomorphised seafood, commentary on Scots language and the ghost of Oscar Wilde. I can hardly wait!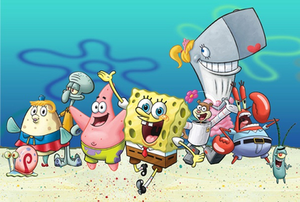 ___________________
Right, Spongebob‽  Come and hear what's sure to be a great set, and help Rachel confront her fear of death at INTERROBANG: Live And Let Die‽ for Good Death Week, on 14th May at Summerhall. Tickets are available here.
Thanks are due to the good people at Good Life, Good Death, Good Grief for their assistance in putting together INTERROBANG: Live And Let Die‽  Check out GLGDGG and the great work they do here.