It's only two days to go until Interrobang's – A New World?! We checked in one The Ogilvie's latest writers, Pauline Jérémie, to delve into the depths of her writerly psyche, finding out all manner of things…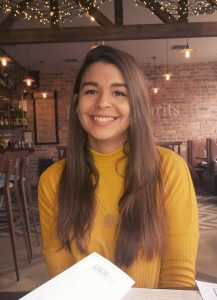 Born and raised in France, Pauline stepped away from her native French to complete a Masters in Creative Writing, graduating with Distinction from the University of Edinburgh. She now lives and works in the Scottish capital, and currently focuses on short stories and essays. Her writing has been published in From Arthur's Seat and The Ogilvie.
?!: It's time for A New World. What Earth-shattering thing would you invent to usher it in?
A really cool pair of sunglasses that enables me to see all the colours I've never seen before, and do it in style.
?!: But if we're stuck in this world for now, where in it would you like to visit to experience a sense of renewal?
The Canadian rockies, to remind myself of how small I am in the most serene way.
?!: And what's the most vivid representation of a new world that you've seen on page or screen?
Everything mentioned in Black Mirror always struck me as terrifyingly plausible, especially in today's society and with our use of social media. I could totally see us evolve into a world where our social class is determined by our popularity on Instagram and Facebook.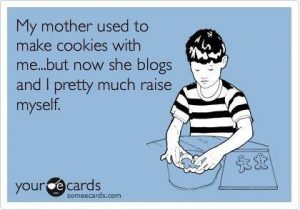 ?!: Antonín Dvořák thought the New World sounded like his ninth symphony. But what music is playing as your new world crashes into existence?
Björk's Bachelorette, for sure, to start as epically as possible. Or Drop It Like It's Hot.
So much atmosphere?!
?!: Finally (and without giving too much away!) what can you tell us about what you'll be sharing at A New World?!
My story won't be so much about discovering a new world as it is about re-discovering what used to be familiar.
Thanks, Pauline! We'll see you on Friday for a night of words, wonders and musical melodies to melt right through your ears. 
Come along to Interrobang and The Ogilvie's: A New World, this Friday 7th April, 7pm at The Biscuit Factory.  You can get tickets on the door, or make it easy on yourself by getting them up front at Eventbrite.