INTERROBANG‽ are very happy to be co-hosting and -producing an evening of trans and non-binary performance organised through LGBT Youth Scotland and Beyond Gender as part of Scottish PEN's Many Voices project that aims to amplify voices that are silenced and marginalised.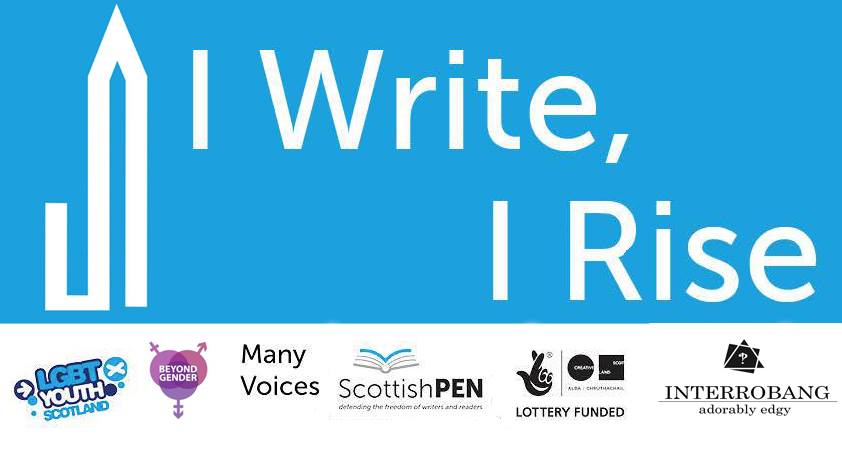 As well as the talented young people who have participated in the I Write, I Rise workshops with Nat Raha, the evening will feature the US-based writer, speaker, activist, teacher and poet Eli Clare.
Eli weaves hope, critical analysis, and compassionate storytelling together in his work on disability and queerness, insisting on the twine of race, class, gender, sexuality, and disability.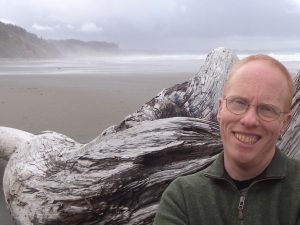 What's more, Eli's been kind enough to answer some questions relating to the night, and share some thoughts.
‽:  You're going to be sharing some words with us at the I Write, I Rise event, part of Scottish PEN's Many Voices project. How did you become part of I Write, I Rise
EC:  As a white disabled trans and queer writer-activist, it's quite an honor to be invited by PEN to participate in I Write, I Rise.
‽:  What does the phrase I Write, I Rise mean to you?
EC:  My work as a poet and essayist is fundamentally about community, survival, resistance, and dreams. Art, including writing, can help us rise individually and collectively, move us toward justice, and shape our visions of liberation.
‽:  The I Write, I Rise workshops and event were produced in association with LGBT Youth Scotland. Are there any LGBTQ writers who are particularly important to you?
EC:  I came of age as a U.S. poet and an activist in the mid-1980s reading and studying lesbian feminist writers—Audre Lorde, Adrienne Rich, Gloria Anzaldúa, Beth Brant, Cherríe Moraga, Judy Grahn, Paula Gunn Allen, and Pat Parker to name a few—who combined genres with abandon, insisted on the personal and the political, and knew race, class, gender, sexuality,
imperialism, and capitalism to be deeply intertwined.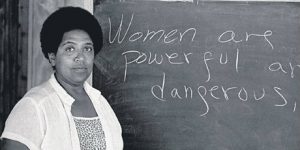 Their work resisted so many constraints and borders. My work is indebted to these writers, many of them women of color.
‽:  Can you tell us a song or a piece of music that might resonate with what you'll be sharing with us –or that will inspire you – on 9th September?
EC:  Mary Chapin Carpenter's Why Walk When You Can Fly and Isreal Kamakawiwo'ole's Somewhere Over the Rainbow.
‽:  Finally, without giving away too many spoilers, what else can you tell us about what you're going to be sharing with us at the event?
EC:  I will be reading about gawking and disability, resistance and gender, history and love.
Thanks to Eli for sharing some inspiring words, sounds, thoughts and dreams. You can hear more from Eli and the young people of I Write, I Rise at the Scottish Poetry Library on 9 September at 6pm. Register for a free ticket here – but note, tickets are limited. 
SaveSave
SaveSave