At the end of this week, INTERROBANG‽ will be co-hosting and -producing an evening of trans and non-binary performance organised through LGBT Youth Scotland and Beyond Gender as part of Scottish PEN's Many Voices project that aims to amplify voices that are silenced and marginalised.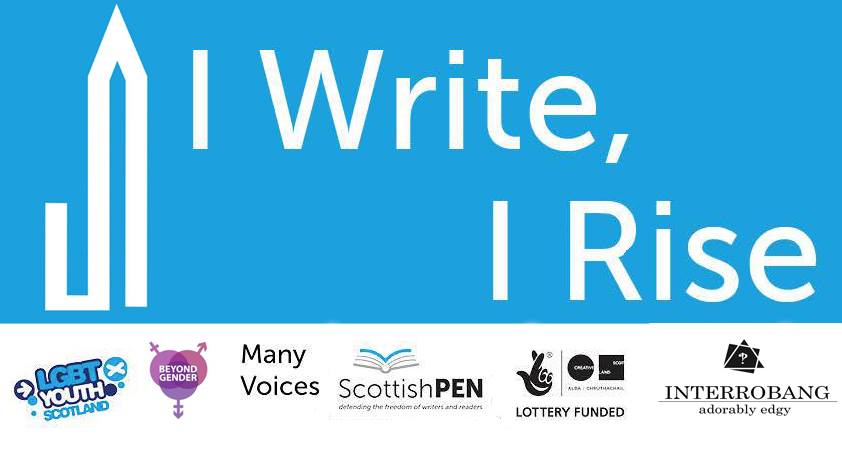 As well as the talented young people who have participated in the I Write, I Rise workshops and the US-based writer, speaker, activist, teacher and poet Eli Clare, the evening will feature the poet and trans / queer activist Nat Raha.
Nat's poetry includes the books [of sirens / body & faultlines], countersonnets, mute exterior intimate and Octet. She's performed and published her work internationally, and is undertaking a PhD in Creative & Critical Writing at the University of Sussex.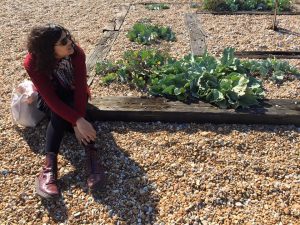 So it goes almost without saying that we're delighted Nat has taken a bit of time to answer some questions relating to the night, and share some thoughts.
‽:  You're going to be sharing some words with us at the I Write, I Rise event, part of Scottish PEN's Many Voices project. How did you become part of I Write, I Rise?
NR: I've been leading the I Write, I Rise creative writing workshops in Leith, working with a group of talented and open-minded (creatively!) trans and non-binary youth, between the ages of 17-24. I was lucky to be chosen by Scottish PEN to undertake this work!
‽:  What does the phrase I Write, I Rise mean to you?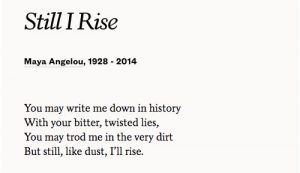 NR:  The phrase, of course, builds from Maya Angelou's Still I Rise. For me, writing – writing poetry and essays – has been key to expressing, documenting, advancing, reflecting, sharing, and building my thoughts and feelings, alongside those of the communities and collectives I've been a part of. To Rise from the words we find and put to paper, together, is to build our lives, our being. The two verbs work together: we ascend through our expression.
‽:  The I Write, I Rise workshops and event were produced in association with LGBT Youth Scotland. Are there any LGBTQ writers who are particularly important to you?
NR:  My relationship to poetry and literature has primarily been through LGBT writers of the 20th Century and contemporary – Frank O'Hara and Virginia Woolf were first loves. I've been fortunate to be surrounded by and spurred on by queer and trans writers since I started writing poetry seriously – namely Mendoza aka Linus Slug, Sophie Robinson and Verity Spott, each of whom works through questions of identity, voice, language and queer desire in extraordinary ways.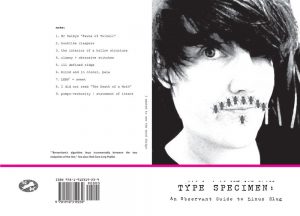 In the past year, I've been fortunate to be connected to a number of trans writers based in North America, who have written through much that's been on my mind the past 10+ years – in particular, Trish Salah and micha cárdenas articulations of trans/transfeminine desire through formal (re)invention have been important to me. Their work feels like a literary affirmation of what I was trying to do myself five years ago in my countersonnets.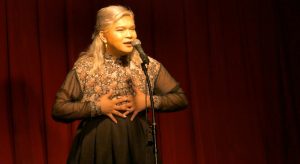 During the I Write, I Rise workshops, I brought to the group work by trans, genderqueer and non-binary writers that I felt was fresh and exciting – including the work of Spott, Slug, cárdenas, TC Tolbert, Chrysanthemum Tran, alongside the epic Troubling the Line: Trans and Genderqueer Poetry anthology edited by TC Tolbert and Trace Peterson.
‽:  Can you tell us a song or a piece of music that might resonate with what you'll be sharing with us –or that will inspire you – on 9th September?
NR:  A teen inspiration for me: Roses in the Hospital by Manic Street Preachers.
‽:  The Manics seem to strike a chord with a number of the writers we work with! Finally, without giving away too many spoilers, what else can you tell us about what you're going to be sharing with us at the event?
NR:  My most recent poems are of trans resistance, desire, strikes against bourgeois cis-normativity, escape from dailiness, and the Firth of Forth.
Thanks to Nat for sharing these thoughts and a shed load of art to check out!  If you find that little preview as exciting as we do, you can hear more from Nat and the young people of I Write, I Rise at the Scottish Poetry Library on 9 September at 6pm. Register for a free ticket here – but note, tickets are limited.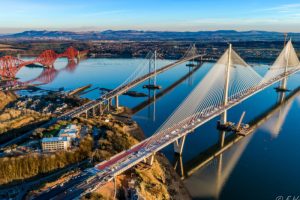 SaveSave
SaveSave
SaveSave
SaveSave