If you haven't guessed already, we're super excited to be hosting the Edinburgh launch of Chris McQueer's brilliant short story collection HINGS on Friday at 7pm at the Biscuit Factory. And we're not the only ones – spoken word and performance artist is looking forward to being part of the night, too. She tells us a little bit about why in her INTERROBANG‽ Interrogation…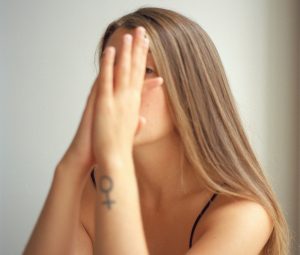 Leyla Josephine is an award-winning performance artist and writer from Glasgow, Scotland. She has been featured on BBC Social, the BBC Radio 6 Music Festival, Huffington Post, Upworthy, Gutter, The High Flight, the Prague Fringe and The Guardian. We don't have room for all of her other awesomeness here, but you can read more here.
And here's how she answered our questions:
‽:  We reckon Chris has assembled just about the best spoken word/live lit/poetry line-up  that anyone can see this year for the Edinburgh HINGS launch event. We're super-chuffed to be hosting it. How did you come to be on the bill?
LJ:  I met Chris at The High Flight. I literally was pishing myself with laughter. He also enjoyed my set, I've got a couple of poems which are similar vibes to his stuff so I think that's why he asked me. I'm buzzing to be asked.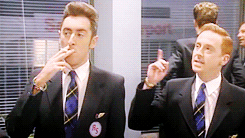 ‽:  A picture question – have you seen all the awesome HINGS photoshops on Twitter? If you haven't, you can check them out here. Which one's your favourite? LJ: Haha omg, definitely Jack and Rose on the Titanic.
— ??Lewis?? (@Loozmo) June 23, 2017
‽:  Ha! That's definitely a HING!  Is there a particular story of Chris's that you're hoping to hear in the flesh at The Biscuit Factory on Friday? And if so, why that one?
LJ:  I can't wait to hear about The Forge tatt again. Or Knees. But also the ones I haven't heard yet!  My maw was with me the night I saw him perform and she goes on about him all the time. I think she's a bigger fan of him than she is for me!
‽:  Knees definitely seems to be a favourite! The HINGS launch is going to be a bit of a party, so we'd like to play some walk-on music for you. Care to nominate a HINGS-y tune?
LJ: Can I please have this? Might need to start it kinda in the middle cause it's a long way until  the chorus.
‽:  That should get the party started! A bit more danceable than the Ricky Interrobang version, obviously. Finally, without giving away too many spoilers, what can you tell us about what you're going to be sharing with us on Friday?
LJ:  I'm currently working on my new fringe show Hopeless, so there will be some brand new stuff that's never been shared before. You can also expect poems about Vienetta, washing your face, feeling depressed and travel pillows.
Awesome – we can't wait! Thanks to Leyla Josephine for getting in the spirit!
Do poems about Vienetta sound right up your street? Already got your copy of HINGS from 404 INK or a good bookshop near you? Then book a free ticket for the launch via Eventbrite.
Not got a copy of HINGS? Book a £3 ticket, also via Eventbrite, and enjoy a discounted £5 copy of Chris's awesome debut. Viennetta not included.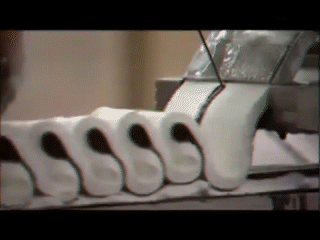 SaveSave SaveSave
SaveSave
SaveSave