For the Edinburgh launch of his brilliant short story collection HINGS on Friday at 7pm at the Biscuit Factory, Chris McQueer has assembled a bunch of his favourite writers and spoken word performers. And we've subjected them to the INTERROBANG‽ Interrogation so you can learn a little bit about them before the big night…
If you've ever seen Chris and Ross McCleary interact on Twitter, then you'll know that we're in for something a bit – Well, read on….
Ross McCleary is from Edinburgh. He has had work published recently by Five2One and Constellations. He is an editor of the spoken word podcast Lies, Dreaming – which has a new call for submissions out – helps run Inky Fingers, and is obsessed with Flat Earth memes and the Edinburgh Watch twitter account.  His novella, Portrait of the Artist as a Viable Alternative to Death, is published by Maudlin House.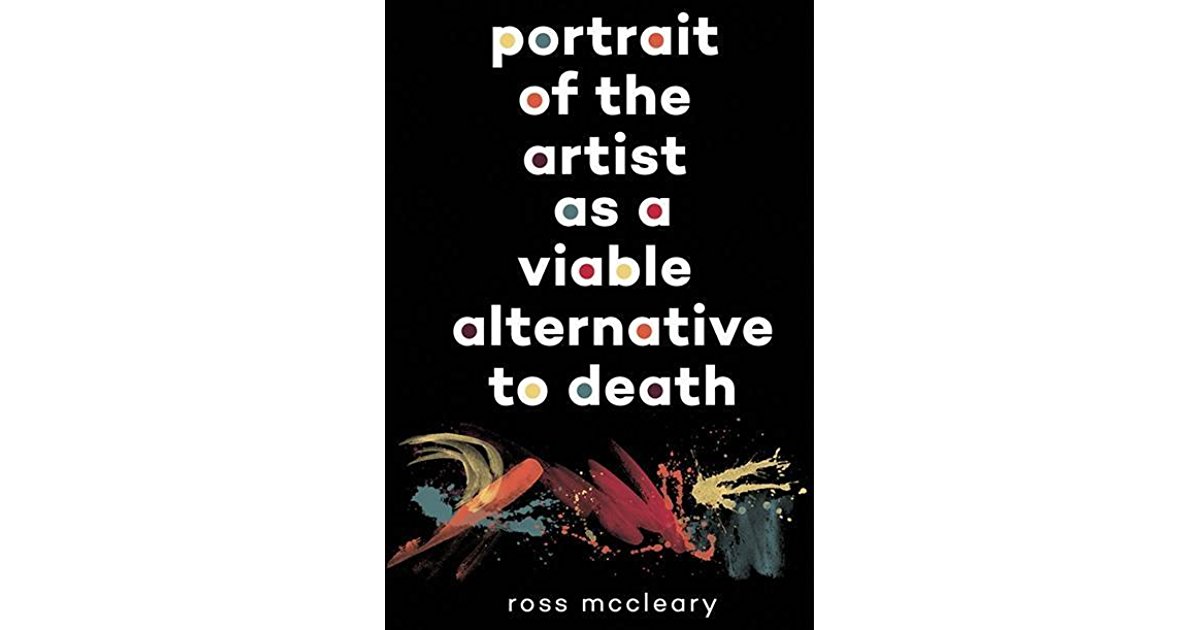 And here's how he answered our questions:
‽:  We reckon Chris has assembled just about the best spoken word/live lit/poetry line-up  that anyone can see this year for the Edinburgh HINGS launch event. We're super-chuffed to be hosting it. How did you come to be on the bill?
RMcC:  How I got here, how I was selected, and what I choose to interpret as the reasoning for these decisions cannot be shared. What I will say is this. I get a head. I am shoulders above everyone else. All other information is provided on a knee to know basis and you, dear audience, do not knee to know. Suffice to say, though, I toe the line.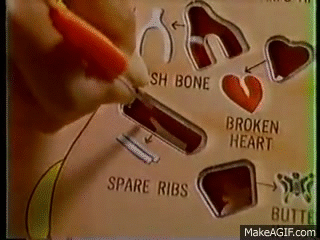 ‽:  A picture question – have you seen all the awesome HINGS photoshops on Twitter? If you haven't, you can check them out here. Which one's your favourite?
RMcC:  The Rafiki / Lion King one is wonderful.
— Aidn (@_AM7__) 22 June 2017
‽:  Innit? Sarabi looks a little nonplussed, though. Guess you'd expect a queen to be classist…. Is there a particular story of Chris's that you're hoping to hear in the flesh at The Biscuit Factory on Friday? And if so, why that one?
RMcC:  Chris is a head of the pack, as we all know, and he's shouldering his way into the Scottish literary scene whether people think they knee to read his work or not. That's the way it toes. And if you open yours eyes and ears, and think of the way that the mouth moves and the nose twitches at the bodily nature of Chris' work, you'll figure out exactly what I'm doing well in advance. You don't knee any more clues than that I shouldn't think.
‽:  The HINGS launch is going to be a bit of a party, so we'd like to play some walk-on music for you. Care to nominate a HINGS-y tune?
RMcC:  On Bended Knee by Boys II Men.
‽:  We'll hold you to that. OMG. So much dramz. Finally, without giving away to many spoilers, what can you tell us about what you're going to be sharing with us on Friday?
RMcC:  I am a member of the order of knights who say knee.
Thanks to Ross for… whatever that was‽
Want to find out more? Already got your copy of HINGS from 404 INK or a good bookshop near you? Then book a free ticket for the launch via Eventbrite. Not got a copy of HINGS? Book a £3 ticket, also via Eventbrite, and enjoy a discounted £5 copy of Chris's awesome debut.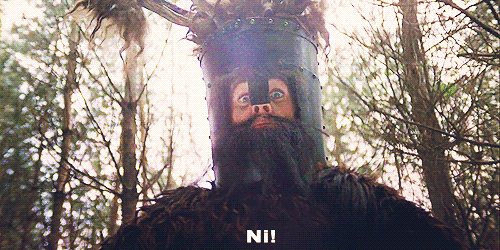 SaveSave SaveSave SaveSave
SaveSave
SaveSave
SaveSave
SaveSave
SaveSaveSaveSave