Now is not the time for even more talent, surely?!
'Fraid so – the latest guest for INTERROBANG: Now Is Not The Time?!  on Saturday, 24th June at 2pm, at The Biscuit Factory is Jonatha Kottler. Jonatha is from Albuquerque, NM where she was a lecturer at The University of New Mexico. She is a happy member of Edinburgh's Write Like A Grrrl community and runs a reading and writing group for the local charity ECAS. She read a piece at Story Shop in the EIBF 2016, has an essay in 404 Ink's Nasty Woman, and has written for The Guardian.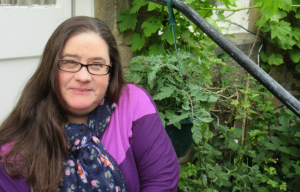 Phew! And amid all that, she somehow found time to respond to the Interrobang Interrogation for Now Is Not The Time. Let's find out her secret!
?!:  If now is not the time, in what era would you prefer to live and why?
JK:  I'd love to live in the 1960s in the US, when there was a lot of activism that was changing things for the better.  Either that, or be a really rubbish Jane Austen character.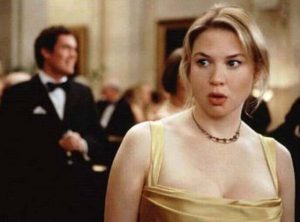 ?!:  In whatever time you live, you've been granted the power to slow down time. What are you going to do while time is stopped? Run through a field of wheat? Or something less naughty than that?
JK:  Slowing down time would really improve the efficiency of my binge-watching.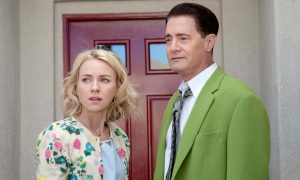 ?!:  What's that thing you'd really like to do that keeps getting put off until another time?

JK: I always have to be careful, or it's the writing that keeps getting put off to another time. Also, answering these questions.
?!:  Hey! OK, now that's done, it's time to share your work with the Now Is Not The Time audience! What's that piece of music that's putting you in the mood for the right here, right now?
JK:  Straight up the theme to the new Wonder Woman movie.
?!:  Boom! Use that slow motion machine when you take the stage! Now, as you gaze out into the audience, they're ready for you, they're present. It's time. Without being too spoiler-ific, what can you tell us about what they're going to hear?
JK:  They are going to hear things that I really mean, and hopefully find my jokes funny. I like to contrast between what is ridiculous and what is meaningful.
Ridiculous and meaningful? That's exactly the vibe Interrobang goes for! Thanks a lot to Jona for indulging the INTERROBANG?! Interrogation.  If ridiculous and meaningful is your thing too, come along to INTERROBANG: Now Is Not The Time?! at The Biscuit Factory on 29 April (£5 suggested admission) and  find out what she has to share with us. Thanks!
SaveSave
SaveSave
SaveSave